No. 14 (2020): Special Issue – Technology, Anti-Trafficking, and Speculative Futures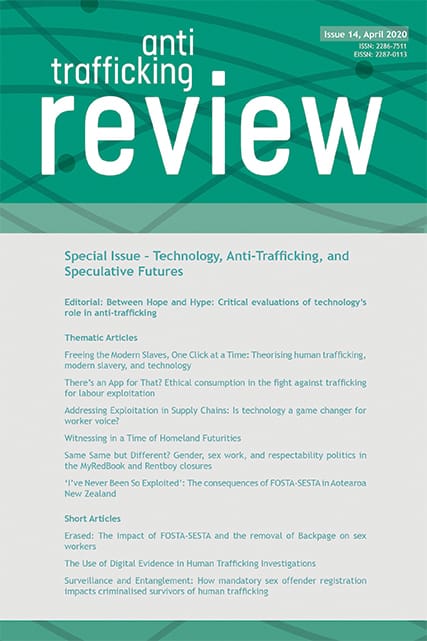 Over the past decade, scholars, activists, and policymakers have repeatedly called for an examination of the role of technology as a contributing force to human trafficking and exploitation. Attention has focused on a range of issues from adult services websites and the use of social media to recruit victims and facilitate trafficking to the utilisation of data analytics software to understand trafficking and identify 'hotspots of risk'. 
The new issue of Anti-Trafficking Review explores some of the assumptions about the role of technology in facilitating or preventing human trafficking and exploitation and the currently available technological tools that purport to address them. It concludes that the factors that enable and sustain human trafficking, such as lack of decent jobs and social protections, or inhumane labour migration regimes, require political will – not tech solutionist fixes.