No. 18 (2022): Special Issue – Traffickers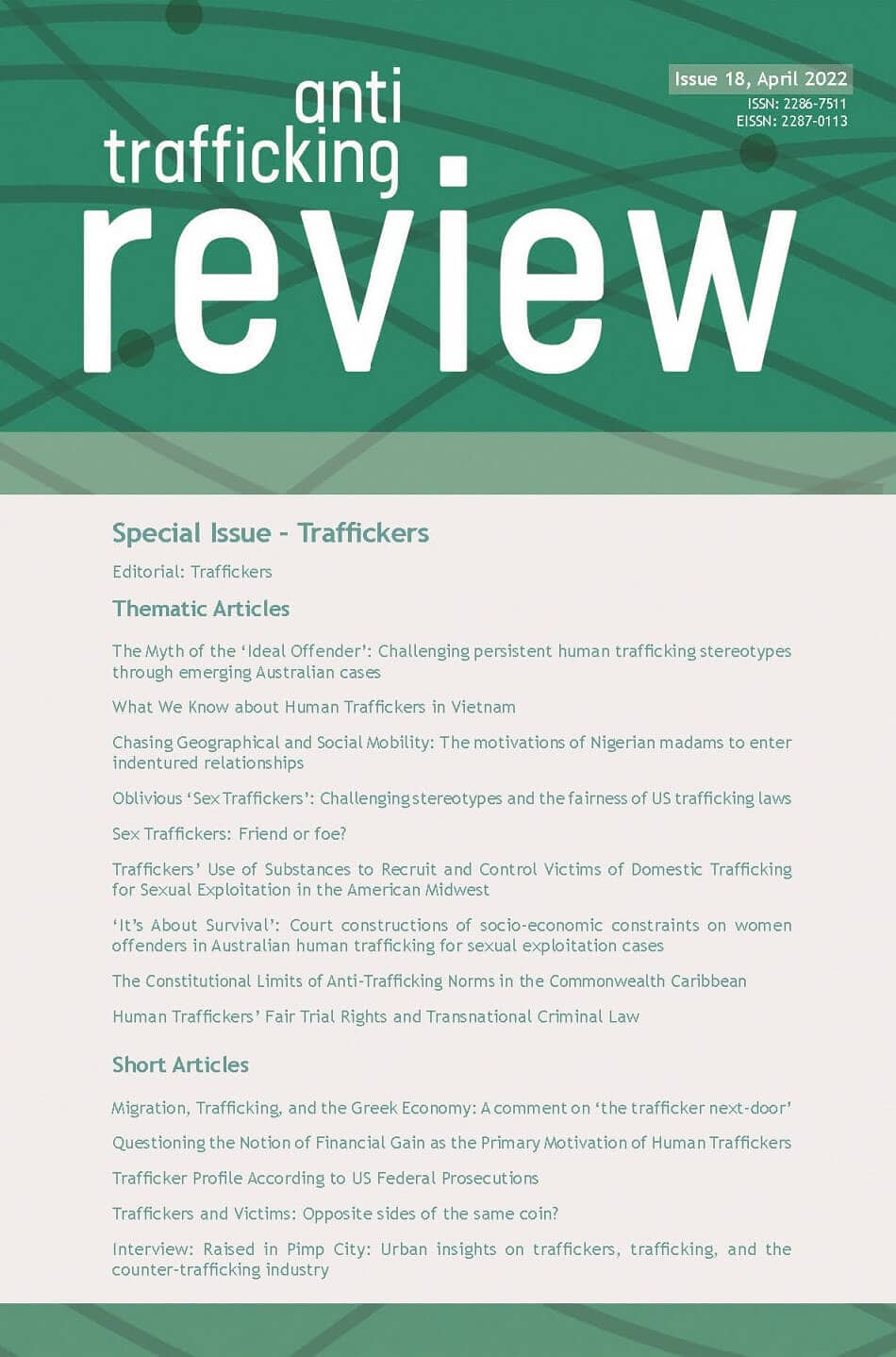 Despite increased awareness and massive investments in combating human trafficking, there is still limited knowledge about traffickers – who they are, why they engage in trafficking, and how they operate.
This Special Issue of Anti-Trafficking Review is a step towards filling this knowledge gap. Contributions from Australia, Hong Kong, Vietnam, Malaysia, Greece, Italy, the Caribbean, and the United States examine the characteristics, motivations, and modus operandi of traffickers, their relationships with victims, and their treatment in the criminal justice system. Importantly, they point to measures that can prevent people from offending and ensure that justice is served for both victims and perpetrators.