No. 19 (2022): Special Issue – Migration, Sexuality, and Gender Identity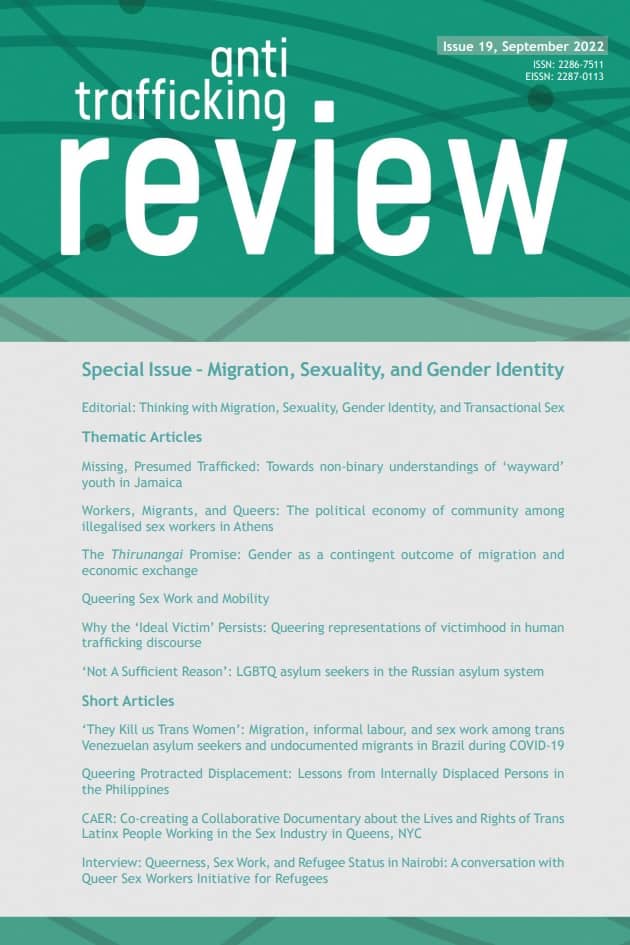 Over the past decade, there has been growing recognition of LGBTI+ people's specific experiences with migration, asylum, informal labour, exploitation, and community-building away from home.
This Special Issue of Anti-Trafficking Review contributes to this literature with new conceptual and empirical research from countries across Asia, Europe, Africa, and the Americas. In highlighting the fluidity of sexuality and gender identity, the issue also expands our understanding of how survival is waged in the worlds of migration and informal labour.