No. 12 (2019): Special Issue–Sex Work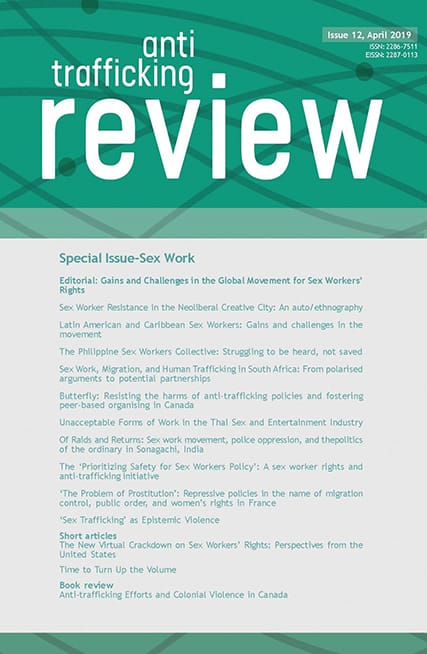 Over the past two decades there has been a growing body of academic and community-based literature on sex workers' lives and work. However, the discourses, laws, and policies that impact sex workers are continually changing, and critical perspectives are constantly needed. Therefore, this Special Issue of the Anti-Trafficking Review highlights some of the current achievements of – and challenges faced by – the global sex worker rights movement.
Contributors examine the ways in which organising and collectivisation have enabled sex workers to speak up for themselves and tell their own stories, claim their human, social, and labour rights, resist stigma and punitive laws and policies, and provide mutual and peer-based support. The contexts in focus include Canada, Latin America and Caribbean, United States, France, South Africa, India, Thailand and the Philippines.