Responsibly Including Survivors' Voices in the Planning and Implementing of Educational Programmes for Healthcare Providers
Abstract
Survivors' experiences and input are essential for human trafficking education for healthcare providers yet they remain under-utilised. This article describes a collaborative initiative between two paediatric physicians and a survivor of trafficking, which led to the implementation of an anti-trafficking education programme for healthcare providers. It outlines the process of establishing the collaboration and the main principles of ensuring an equitable partnership. It shares the authors' reflections of the process and their recommendations for others seeking to establish similar initiatives.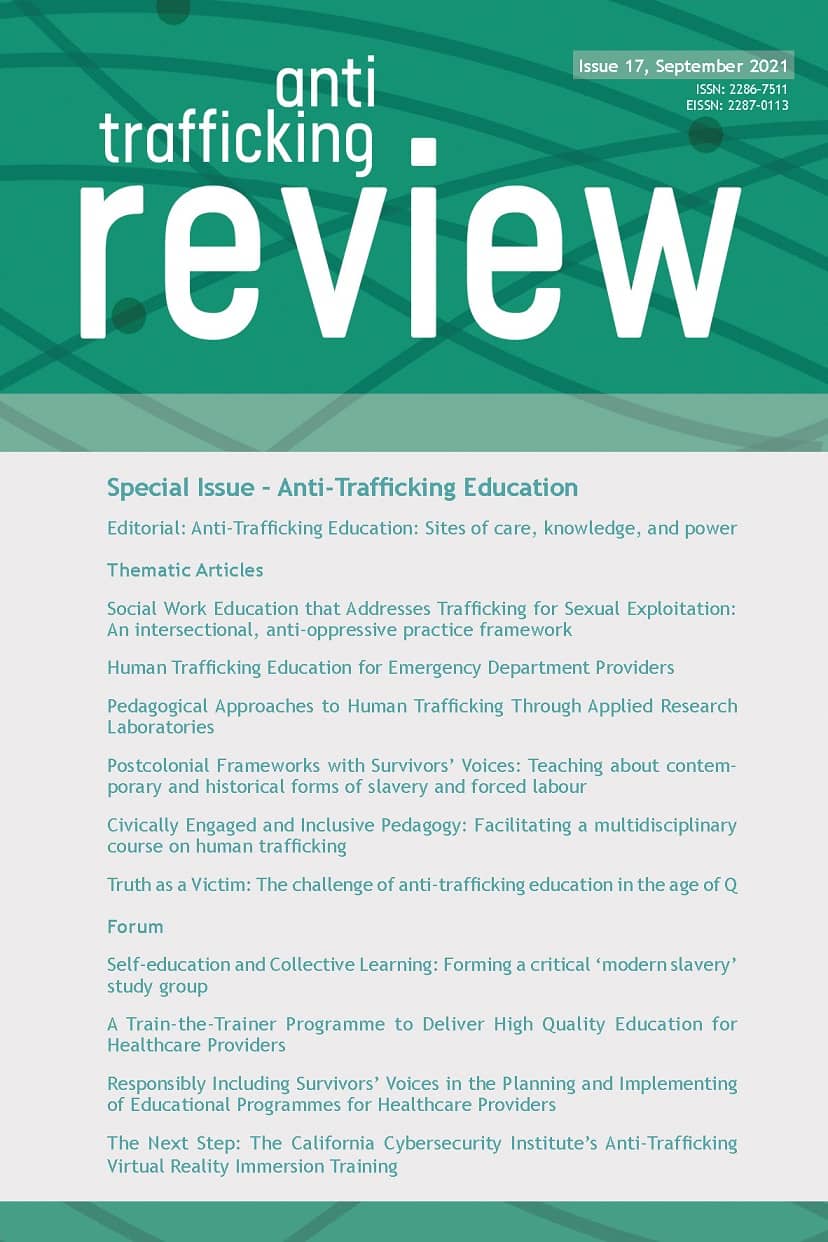 How to Cite
Panda, P., Mango, A., & Garg, A. (2021). Responsibly Including Survivors' Voices in the Planning and Implementing of Educational Programmes for Healthcare Providers. Anti-Trafficking Review, (17), 148–153. https://doi.org/10.14197/atr.2012211710
License
Copyright (c) 2021 Anti-Trafficking Review
This work is licensed under a Creative Commons Attribution 4.0 International License.
The Anti-Trafficking Review has a policy of licensing under the Creative Commons Attribution License (CC-BY). Under the CC-BY license, the public is free to share, adapt, and make commercial use of the work. To protect our work and that of our authors, however, users must always give proper attribution to the author(s) and the Anti-Trafficking Review (i.e. with a complete bibliographic citation and link to the Anti-Trafficking Review website and/or DOI).
The Anti-Trafficking Review promotes the sharing of information, and we therefore encourage the reproduction and onward dissemination of articles published with us.