Trade Unions, Forced Labour and Human Trafficking
Keywords:
international labour standards, international trade union movement, human trafficking
Abstract
This article examines the dilemmas facing trade unions seeking to engage on questions of forced labour and human trafficking. The International Labour Organization and elements of the international trade union movement have succeeded in getting forced labour on the policy agenda globally and within many national settings. However, trade unions have limited capacity to effect real change in relation to these issues because of limitations on their influence, determined largely by membership density and the limited number of sectors in which they are present, but also internal assessments of what constitutes 'core business'. As a consequence, while trade unions may advocate for legislative or policy change, partner with non-governmental organisations to deal with particular cases, or even engage directly with vulnerable populations, the integration of those populations into the day to day concerns of trade unions necessarily remains elusive—particularly in the global south, where forced labour is most prevalent.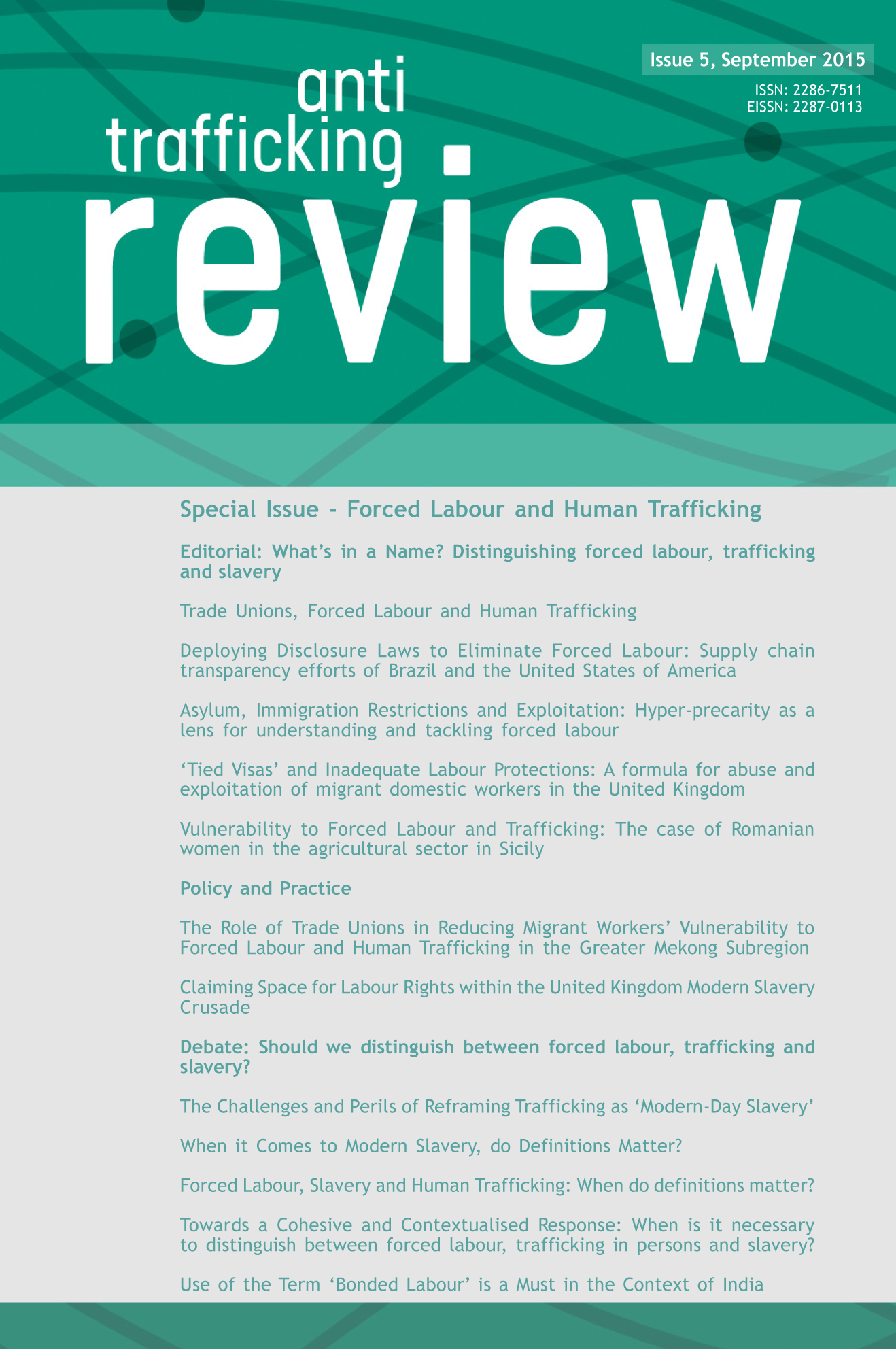 How to Cite
Ford, M. (2015). Trade Unions, Forced Labour and Human Trafficking. Anti-Trafficking Review, (5). https://doi.org/10.14197/atr.20121552
License
The Anti-Trafficking Review has a policy of licensing under the Creative Commons Attribution License (CC-BY). Under the CC-BY license, the public is free to share, adapt, and make commercial use of the work. To protect our work and that of our authors, however, users must always give proper attribution to the author(s) and the Anti-Trafficking Review (i.e. with a complete bibliographic citation and link to the Anti-Trafficking Review website and/or DOI).
The Anti-Trafficking Review promotes the sharing of information, and we therefore encourage the reproduction and onward dissemination of articles published with us.